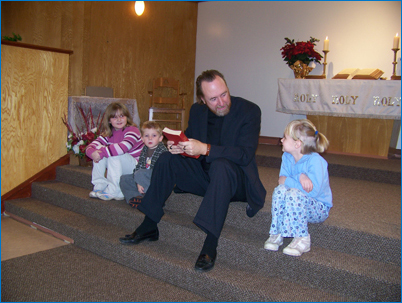 Beginning February 17, from 7:00-8:30 PM: An Introduction to the Gospels. Open to all. This discussion seminar will provide material for those who already know the New Testament as well as for those who are wanting to begin an acquaintance with the New Testament. Contact Rev. Dr. Dave for information: 780-995-6063.
Men's Luncheon
The men of the Church of the Holy City have been meeting for lunch on the third Thursday of each month at 12:30. We meet at different restaurants in the north end of Edmonton for food and chatting. In the new year we haven't set a regular meeting date. Please phone the Church at 475-1620 for the most up-to-date information.
Movie Night
On the third Wednesday of each month at 6:30 we meet at the home of one of our members to view and discuss a movie. Movies range from contemporary to classic. We discuss social implications, personal reactions, and religious implications of movies. Movie night is open to any persons who think they might enjoy watching a film, snacking, and talking it over with friends. Please phone the Church for the next meeting location.
Devotional Meeting for Spiritual Exploration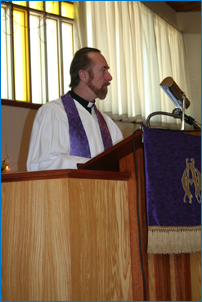 There are many persons today who are interested in spirituality, but are turned off by traditional church services. So we offer a non-traditional meeting on the first and third Sunday of each month at 7:00PM at the church. We invite anyone with any spiritual outlook, persons with questions, those with a denominational affiliation, persons seeking spirituality on their own, in their own way, in short, all spiritual searchers. We have a question and answer discussion facilitated by Rev. Dr. David Fekete.
Jam Session
Sing! Dance! Play! Eat! On the second Sunday of each month, Randy Glen M C's a jam session downstairs at the Church of the Holy City that begins at 7:00PM. All musicians are welcome to play or sing and others come out to enjoy the live music, to dance, to enjoy a light meal, and socialize.